Season 3 EP 5
•
May 13, 2021
Alessandro Manfredi, EVP, Dove at Unilever, on why brand purpose is good business, the need for systemic change in the world of beauty, and partnering with Lizzo.
When I saw Dove's first film, "Evolution" in 2004, I was struck as much as a mother as I was as a marketer. Seeing research showing that girls were served up ads for plastic surgery at the age of 6 made my stomach turn. But the magic wasn't just in the elegantly stated problem. It was in their solution— The Dove Self-Esteem Project. Since 2004, they've served over 69 million young people to help redefine beauty. They've made campaigns, created funds and changed legislation. They've been on a mission to change how young girls see themselves since 2004. And they're just getting started.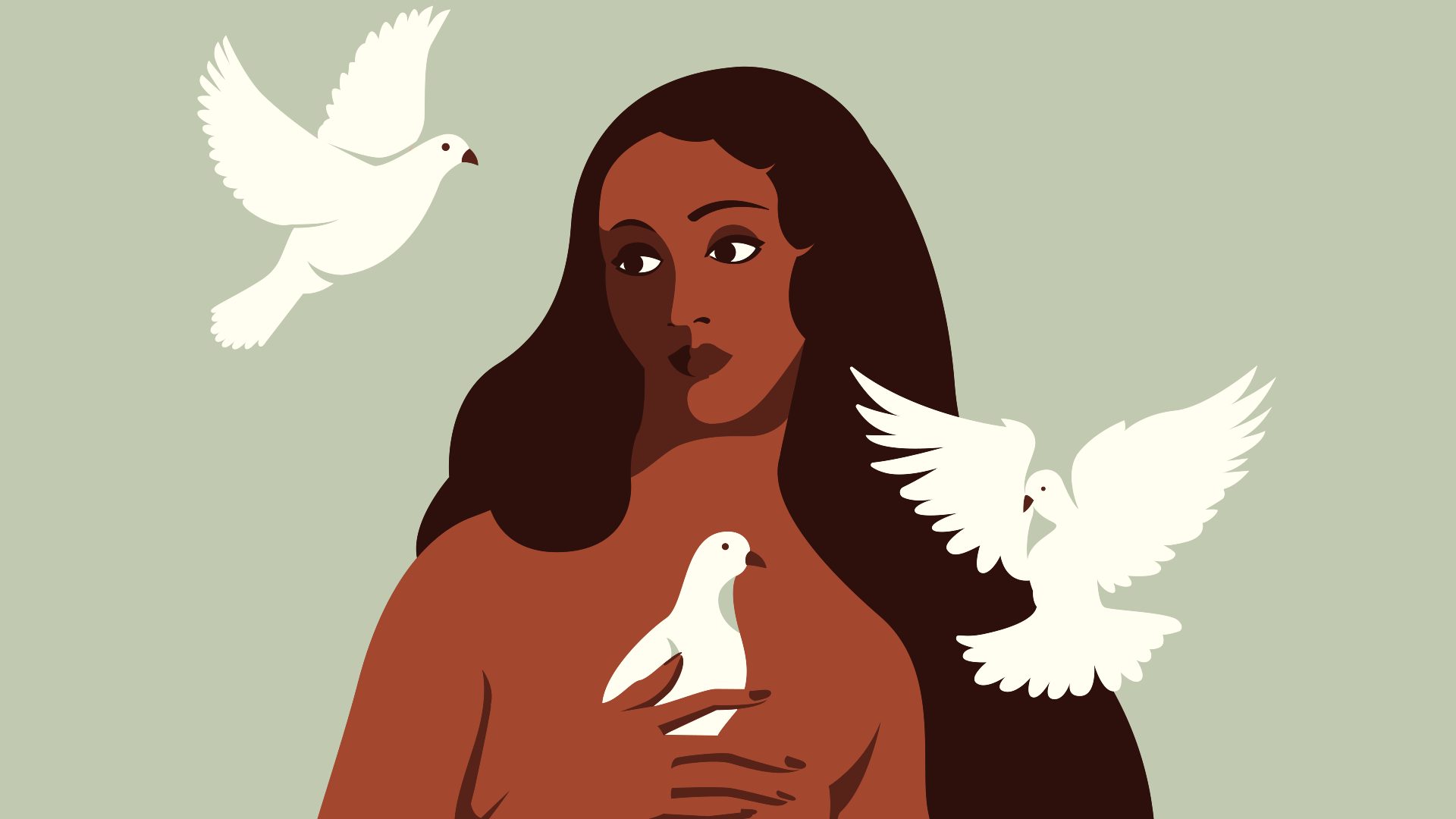 You've been a member of the team since 2004 when Dove launched Real Beauty. Dove was one of the first brands to put purpose at its core. Now Dove is the largest provider of body related self-esteem education in the world. In your mind, how has the concept of purpose changed for marketers since 2004?
At the very beginning, there were not a lot of brands or companies that had a purpose. It was really the projection of the values of a few people. Today, if you say it cynically, it's a little bit like a marketing tool. But without being cynical, consumers have changed. They require companies and brands to go beyond a profit to have a positive social impact. I like to work on brands that have a social impact, and I believe that you can combine doing good and doing good business. We are proving it now. At Unilever, the brands that have a purpose at the heart of the business model are growing twice as much as the other brands.
In your newest campaign, you're working with Lizzo, who could not have been a better choice. How did you choose her, and what are you hoping to accomplish with the campaign?
I think it was our choice, but also her choice. We really like to think that you find each other when you share a common mission. The recent campaign, which is called "Reverse Selfie" is part of a broader campaign that we call "Let's Change Beauty." And it's basically our attempt to change the world of beauty. We want beauty to be a source of happiness and not a source of anxiety. And there are too many things in beauty that are still not there, and that's why many women and girls don't feel comfortable to define themselves as beautiful.
We did a film called "Evolution" 15 years ago, when we were talking about the danger of the digital distortion in advertising and mass media. But we realized that now those dangers are actually in the hands of every single girl. We did a study and found that by the age of 13, 80% of girls have already used a digital app to distort themselves. When you try to be somebody you are not, it has a negative impact on your self-esteem. And if you think about what's happening with the lockdowns around the world, the pressure of social media has become bigger and bigger. So we have created a tool, because we don't do a campaign without having done something about it. We have created the selfie tool, which helps parents to have conversations with girls and make them more resilient to navigate this world of social media and digital apps.
In that context, we teamed up with Lizzo because she's a big expert of what's happening in social media about body confidence. And she can be a fantastic role model for our young girls.
You tend to take a bit more of an editorial approach with your initiatives by launching on social media instead of a major TV ad campaign. What's the value of that approach?
We believe it's really important that people hear not only from Dove, but also from influencers and partners. Not only because they have a greater credibility, but because we genuinely believe that we cannot change beauty alone. 15 years ago it was just the brand talking. Now we are realizing that if we want to change beauty, it needs a systemic change. And that's why we started first by engaging a celebrity like Lizzo. We need them to help change beauty, and help spread the message. That's not just a change of marketing, but comes from a philosophy of opening up the brand to more voices, because we realize we can't change it all.
Your work is based on insights that come from exhaustive consumer research. But even with all of that research, didn't you have to take an unconventional approach with the executives at Unilever to help them to embrace the concept of real beauty?
Yeah. We were close to (getting) agreement to launch the campaign, and we had to speak to a committee of executives at Unilever. And you can imagine at the time there were always opinions of people saying in order to sell beauty, you need to show perfection, show models, so of course it was not always very easy to get an agreement, especially from very left-brained people. But then we tried a different approach beyond the PowerPoint with facts. We managed to get in touch with some of their daughters. Somebody from the agency asked few questions, like "Do you find yourself beautiful? What you do you like and not like about your body?" Then we put some of those declarations into a very emotional internal video that made everybody cry in the room. It was actually revealing for many of us in the team that were already passionate about it. Everybody was quite surprised by little girls of eight years old telling you, "I would like a flat stomach," and they were already flat in the stomach. We needed to do something about it.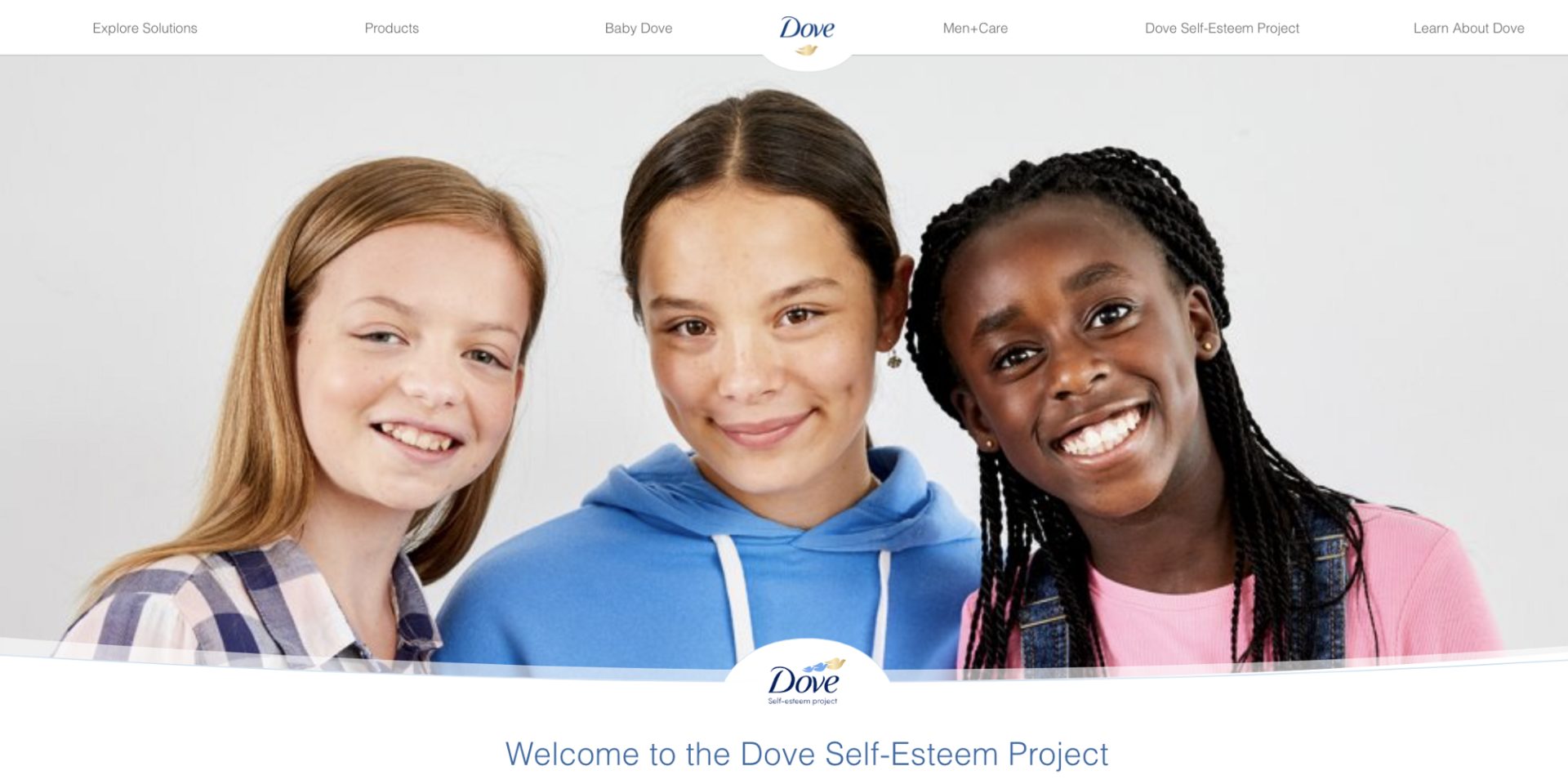 At the time, we were only advocating to make a campaign based on real beauty — widening the definition of beauty, showing more diversity in beauty, which today looks old-fashioned, but at the time was groundbreaking. We didn't talk about the self-esteem program, but it was actually probably in that moment that we realized the issue is bigger at lower ages. And that's why a few months after we started the campaign, we said, "Now we need to really walk the talk. We need to do something about these." And we created the Dove Self-Esteem Program.
With the lengths that you all had to go to to have distribution and adoption and even affecting legislation, you've definitely taken on a role outside of a marketer and are now helping shape public policy. What is your favorite of those projects you've done since 2004?
My favorite is probably the CROWN Act, that we did recently. It's a proposal of legislation that has already passed in some states in the U.S. that makes discrimination against people (specifically Black women) wearing natural hair and braids illegal. Today at schools or at work in the U.S., you can be fired or sent home for having natural hair, which is shocking. So what we did was, together with many other NGOs, we co-founded what we call the CROWN Coalition to create a more respectful world for people with natural hair. We managed already to pass the law in a few states, and now we are going for more, and we're not going to stop that until it is totally illegal around the U.S. I am particularly passionate about this because amongst all the injustices that we try to fight, this is one of the biggest, if not the biggest.
There are people in our team that look at the problem of body confidence less from a business innovation point of view, but more like if they were an NGO. And if you've got an NGO, you think of body confidence like a disease, because actually it's been declared as a disease. And we've learned from the social health model of fighting diseases that you cannot just go and do individual intervention. You need to really intervene on the ecosystem. The individual intervention is what we have been doing with individual educational programs, but the ecosystem is toxic. We can create a bit of resilience for these girls, but it's not going to last for long if the rest of the world is toxic. And that's why now we are moving from doing mainly individual interventions to also driving systemic change. Because, as I said before, we cannot wait.
You're not the first marketer that I've talked to that has partnered with NGOs to facilitate change. Five years that never would have been part of a brand conversation, but now the private sector has to step up.
When you first launched the campaign in 2004, did you ever think it was going to last this long? I mean, it's evolved, but it still is true to its roots.
When you decide you're not going to retouch women, and you only use real women in advertising at a certain point, you need to stick to it long-term. So we thought it would last, but we didn't think it would evolve that much. I think we had to evolve because the world evolves, but also because more and more brands talk about women empowerment and real beauty, which of course makes your life a little bit harder from a competition point of view. But it's also a great thing because it makes the world of beauty a better place to be. At the end it's good, because it makes the world less toxic.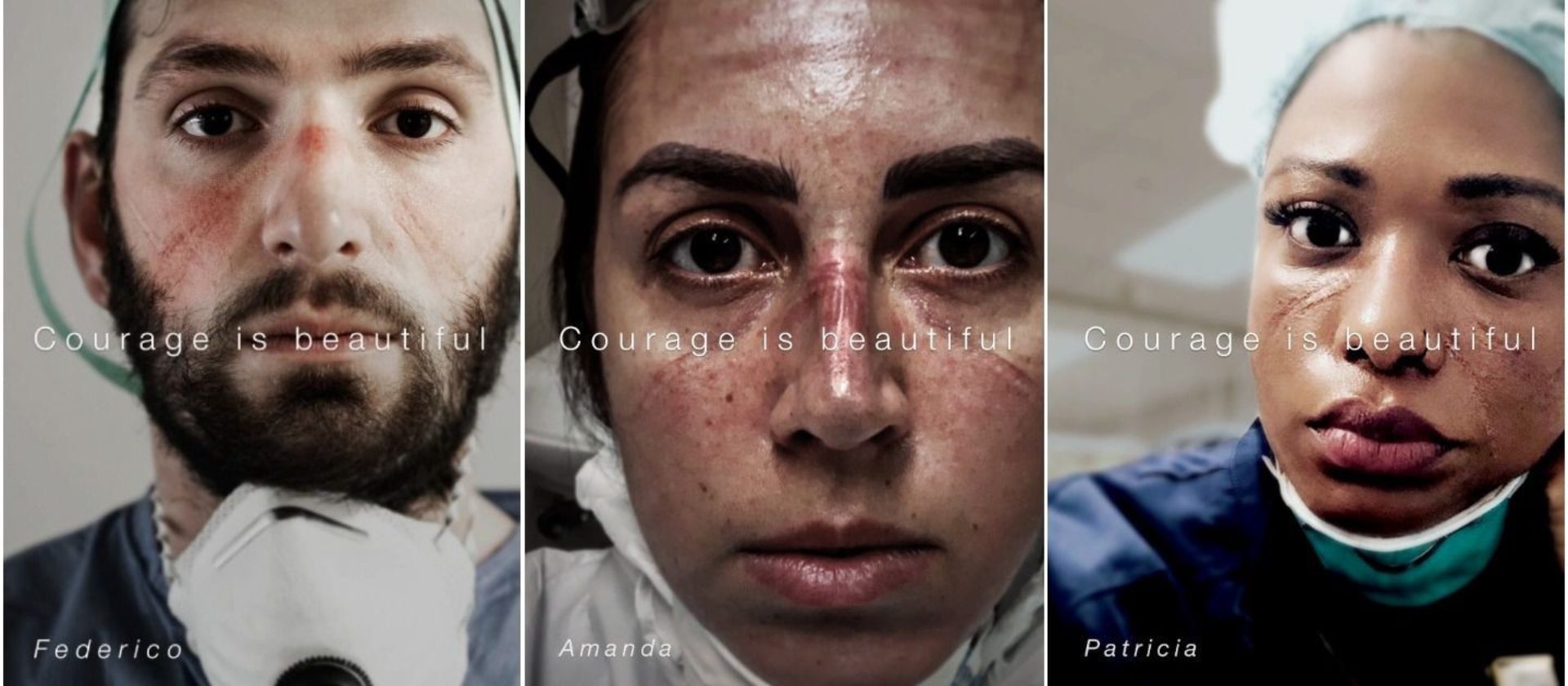 At the beginning of COVID, you were trying to figure out how to talk about how you could make your message of real beauty meaningful in a global pandemic. Talk about how you shifted the conversation but still stayed true to the brand.
We knew we had to pivot responsibly to get people to actually wash their hands with any soap, not only with Dove. And so we did a campaign about "Wash to Care" because that was the most important and responsible way to shift our investment. And then what happened simply was we saw some pictures from a photographer in Italy that was taking pictures of people coming out of hours and hour of shifts at the hospital during the pandemic. And we said, "This is beauty today, and it's beautiful what these people are doing. Why don't we do something about it?" But we knew it couldn't be just an ad. We wanted to actually leverage this to thank people that were really making all those efforts with risking their life. So we took very little in developing the campaign, but more in developing all the logistics about those donations, and so on.
In the end, we are very proud of it. And of course it was a little bit of a shift from our usual narrative, but that was an exceptional moment. We had something similar after Courage is Beautiful because we had all the Black Lives Matter events. That was another moment where we knew anything we say today is out of touch. First we need to show our empathy to what was happening and do something about it. And we expanded our commitment to the CROWN Coalition and to fighting systemic racism. When you have a purpose, you know what to stand for, and it's easier to pivot.
A big part of your Real Beauty campaign has been activations, "Real Beauty Sketches" being the most famous one. What do you think the value is of doing those types of brand activations?
What we have learned is that activations make the brand salient. They give you a return on investment in memorability and memory structure, which is much, much bigger than anything about your product. So there is an element of differentiation and meaningfulness of the brand that they build. And we see that they build it in the long term in a much stronger way than traditional advertising. I personally believe, actually, that even in the short term, they work as well as product campaigns. But what I've learned as well is that there is not a black and white solution. And I don't think we could survive commercially as a brand only doing purpose campaigns. I think you need to balance the two. There were a few years where we exaggerated a bit in the balance of doing only purpose and very little functional information. And then we saw the sales going down, because people choose brands based on their values, but also when they are in front of the shelf, they look at the product and think about the benefit they give. So you really always need to keep a balance between being perceived superior as a product and the value that you project in terms of the brand.
The conversation about brand purpose has been given so much momentum with the pandemic. What conversations are you having at your level about brand purpose?
The most important conversation internally is how we bring purpose across every single brand, because brands have a responsibility to create change which in return also drives growth. But I think the second biggest conversation for me, which I also have seen a little bit in the industry, is that there has been almost an epidemic of the left brain in communication. You see a lot of literature — IPA has done some interesting studies about the prevalence of left-brain advertising versus right-brain. I think purpose provides you with a lot of opportunities because it's about emotional communication. Brands need to connect emotionally with consumers. Sometimes it's a culture, it's a mindset, but it can be also about the people that do marketing. I think managing a brand is not about just being a general manager. It's about moving emotions and driving the values of the brand.
I could not agree more. I do think a lot of that is the glut of data, so much data, and people are taking it literally. When they do that, they miss the emotional piece of it.
I think that data, quantitative testing, all these things are good. I think actually we need more rigor on the way you define the jobs to be done, what you want to really communicate, and being sharp about the objective of a brief. But after you get that, it's still about the soft side. It's all about qualitative research and getting under the skin of consumer's insight. I think we have lost the value of how important an insight is in a communication brief. We put facts in communication brief rather than insight. And if you have a great insight, you are 90% already close to the creativity that you need to have. That's something where we all in general have become lazy, because generating insight from a fact is difficult. Qualitative research has that consumer intimacy data cannot give you. You really need to talk to consumers. You need to be curious. And this has been missed.
One last question, and I ask this to everyone: how would you define beautiful thinking?
It's a difficult one, but I think what I would say also based on how I see marketing, is doing good and moving people. I'm a frustrated artist — I was told I would never be an artist since I was nine. I was always the last one in primary school in drawings, and I was always told "you don't have any artistic ability." So I would have loved to do design architecture afterwards, but that stayed on me. But then I said, "Okay, but I still can move people's hearts in another way." And doing communication, marketing, building plans is another way. So I think it's about moving people's hearts, but also doing good. Life is too short to just win an award for creativity.