Season 1 EP 7
•
July 20, 2020
Pete Johnson, Head of Creation, the LEGO Group on the importance of curating your career, moving a family across the world and the universal state of play.
I first met Pete at the One Club's Creative Leader's Retreat over 5 years ago. At the time he was leading the creative group at Nickelodeon. It was right before the rise of in-house agencies, so I was impressed that he came and brought people from his group since it was mostly a traditional ad agency crowd. I enjoyed talking creative leadership philosophy with him over the retreat. His time studying teens and kids gave him a refreshing childlike mindset. So it didn't surprise me at all when he got a gig at the LEGO Group as Head of Creation. It's perfect for him and I'm happy to see him at a place where he can really spread his creative wings.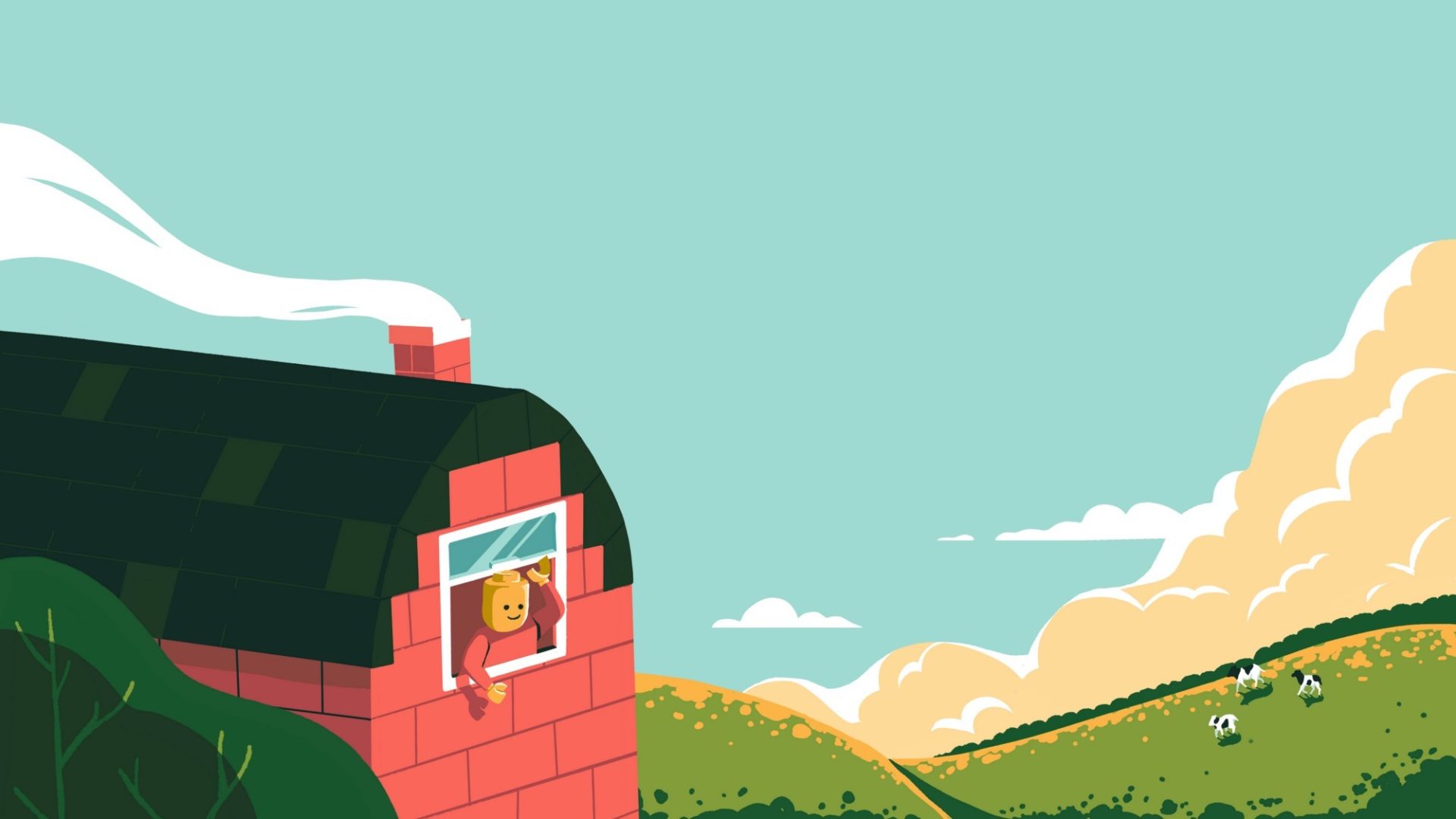 Let's start at the beginning. Where did the name LEGO come from?
The LEGO name came from a contraction of two Danish words, "leg" and "godt" which means "play well" or "let's play"
I know the company is family-owned, but can you give me some background on why and when the company started?
You're right, it is a family-owned company. Ole Kirk Christiansen, a woodworker and carpenter founded the company in Billund, Denmark which is the current headquarters.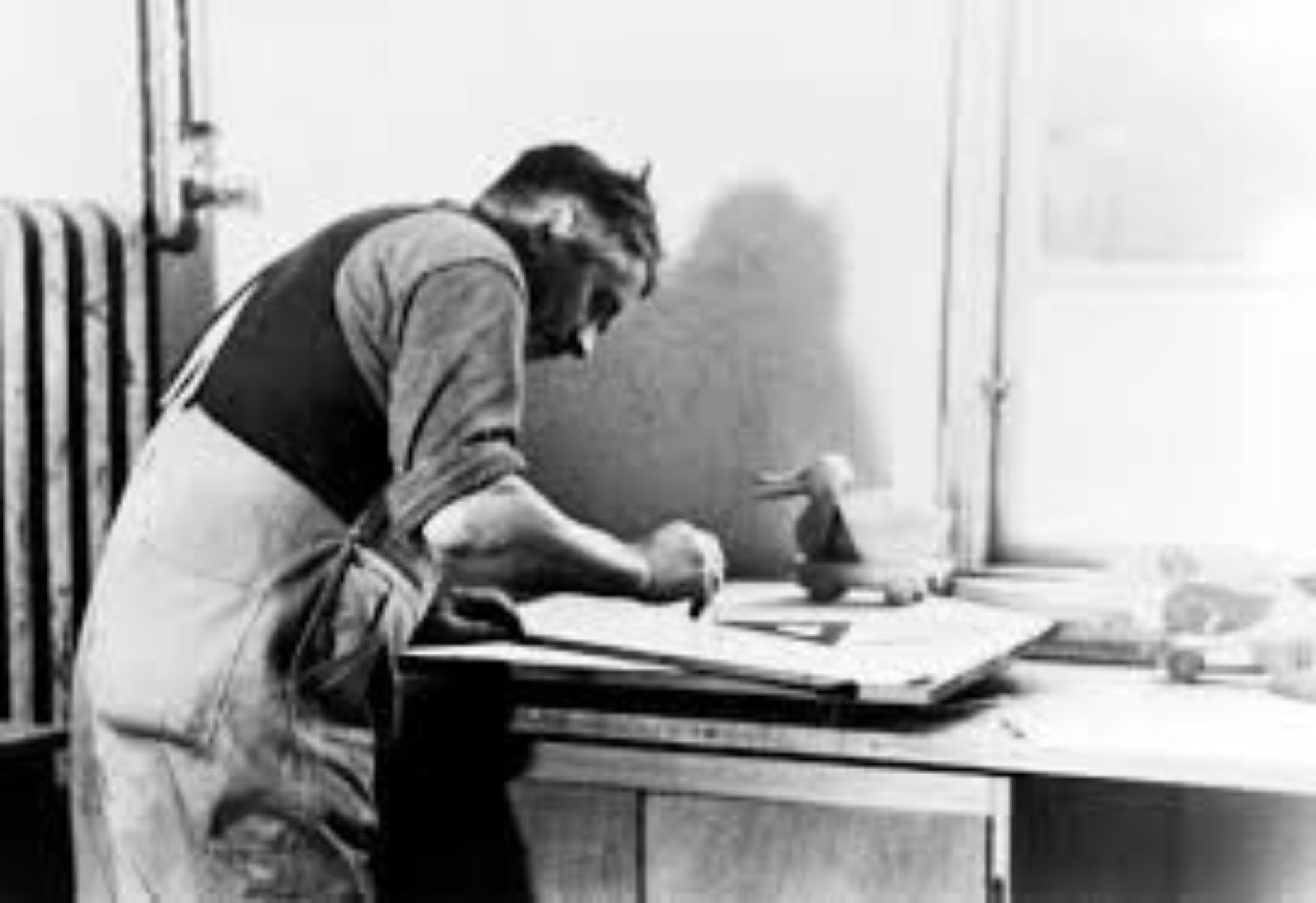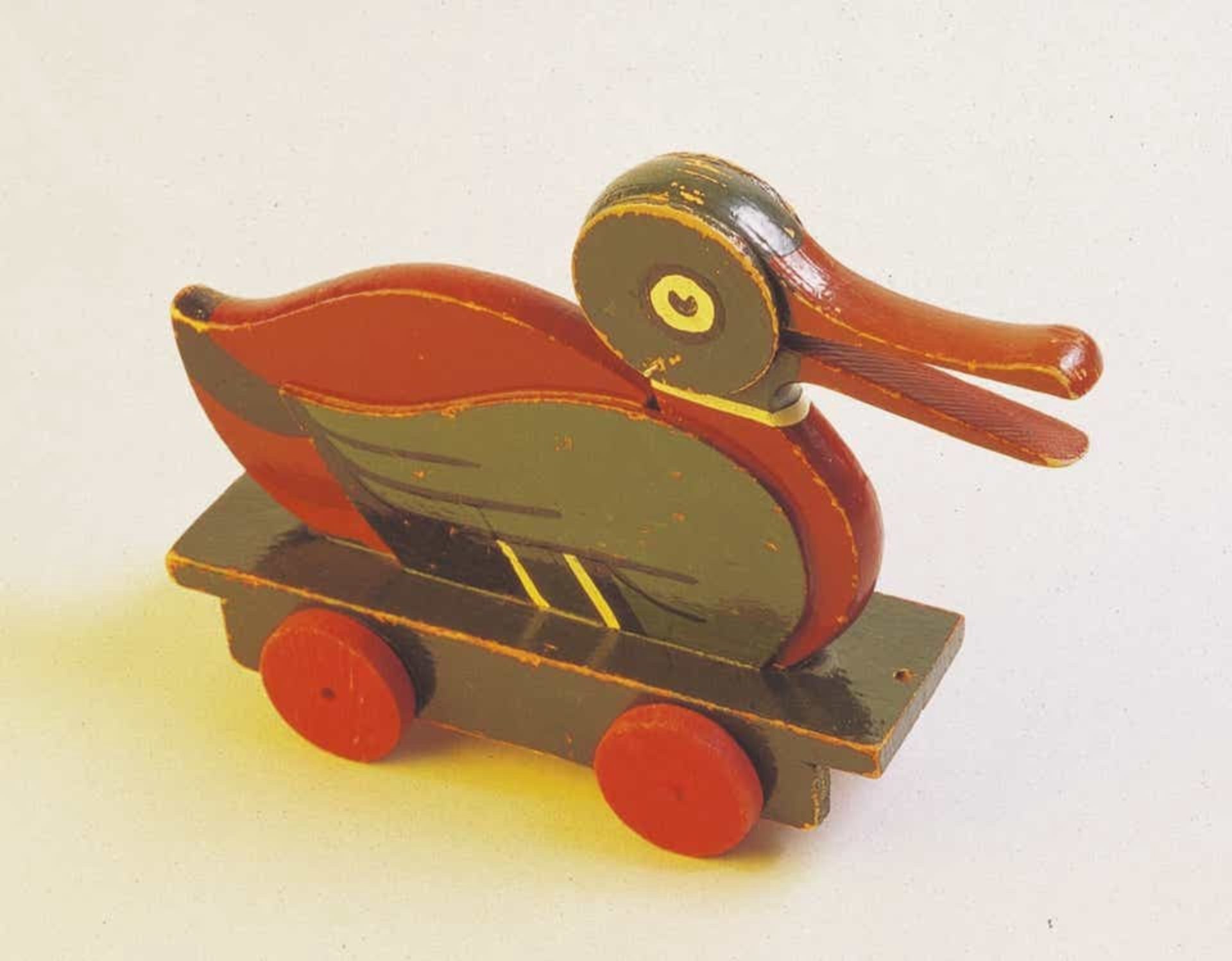 Ole had some success early on in the business. When the Great Depression hit, he shifted and began making wooden toys. But then he had some setbacks with fires destroying the factory a couple of times. He was very obsessed with quality and doing things the right way. He had a personal expression that was "Only the best is good enough." That's a loose translation in English. It's basically, you've got to do your best work always. The saying is all over the building.
I thought it was probably just an outward facing thing and wasn't really true, but once I got in the inside, I saw that it was a guiding force to everything they do. It's everywhere, whether explicitly in a sign or the way people act and work the company. It's really a special place.
Why did they shift to making the toys plastic?
Well, that's an interesting story. In the beginning all the toys were wood. In fact, there's an iconic duck that Ole had designed as a pull toy. It's in the museum that we have here. You can see some of the original ones that the family made way back when. It's pretty amazing how much history is here.
Anyway, he learned his lesson from two or three factory fires, and he knew there had to be a better way. I believe he was at a trade show in Copenhagen and he saw a plastic injection molding machine, the first of its kind in Denmark. In that moment, he saw the possibility of mass production with quality and consistency.
The story goes, he came back and told one of his sons, "We're going to buy this thing". At the time, that price was nearly half the cost of the company, it was a huge investment. His son didn't think it was such a great idea. But Ole insisted saying, "We're going to do this. Watch, this is the future." So, he did, and the rest is history.
When they shifted to plastic, they invented the clutch system. That is the secret and the physical magic of LEGO.
The clutch mechanism was really only possible with something consistent like plastic where you can control it with molds. It's called clutch power and allows the interlocking of the blocks together. It also gives great strength and stability, but also if you brought a brick in the '60s it would still work with sets today.
So, how did a boy from Brooklyn end up in Billund, Denmark?
Oh, sure. Well, I was at Nickelodeon for 11 years. About a year ago, there was a fair amount of uncertainty at Viacom, so I started thinking about making a move. I turned to a headhunter that I'd known for a long time and trusted. She told me that I should really look at my LinkedIn and my resume to see what story I was telling. I hadn't really thought about that for a long time. Like a lot of people who are at the same a place for a while, I hadn't nurtured my story. She encouraged me to curate my path, which I think everyone should be doing consistently.
A few weeks after I had published my new story on LinkedIn, I got pinged by the LEGO Group for a job for a creative director job in Enfield, Connecticut. I had done my research on them before, learning as much about the company as I could. it just seemed to fit the bill for me. It matched my values. I thought "This is a great creative company about inspiration and inspiring kids."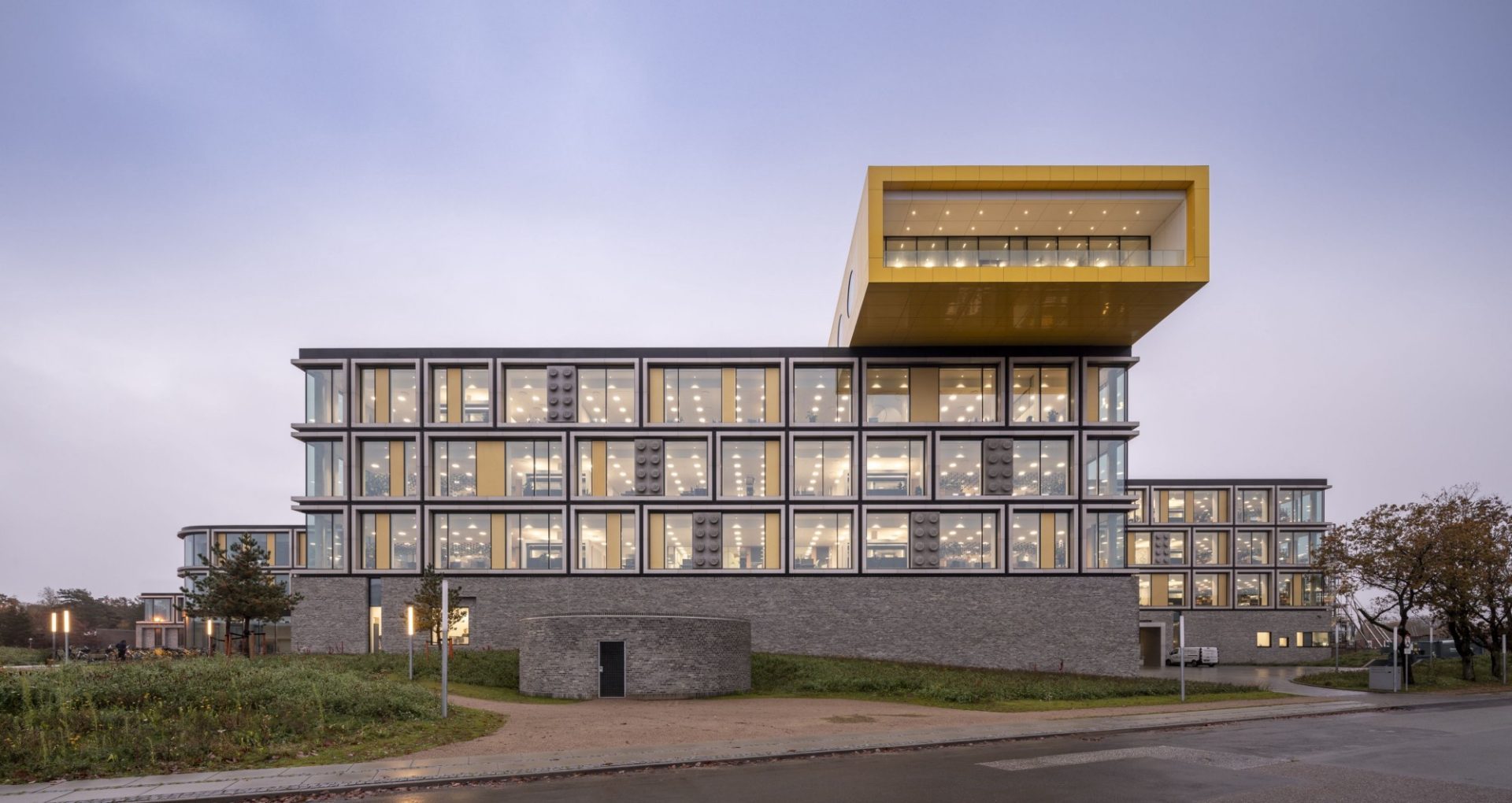 When I didn't hear anything for weeks, I was really bummed. Then, I got an email from them telling me they don't think I was right for the job and that they were sorry we bothered me. I was just dying with every line and then at the very end of it, it said, "But we think you'd be a great candidate for a position in Billund, but it's in Denmark, so if that's a deal breaker, please let us know. We don't want to waste your time or our time." I just looked up at my wife and I said, "What about Denmark?" She said, "There's no way that we're moving to Denmark. Go through the process and good luck but we're not moving to Denmark."
After a series of Skype calls with various people in the organization, they invited me to interview in person in Billund, which is rural Denmark. There's an airport in Billund but there's not much else.
It's a fine place to work. But I was coming from Brooklyn and this was farmland. It was kind of shocking. That was the first inkling that I knew it was a big decision, not just for me but for my family.
The interview was very open-ended. They wanted to know my leadership style, my creative philosophy and why I wanted to work at LEGO. It was intense, but after the entire process, I knew I really wanted this job. When I was back in Brooklyn, I was telling my friend how it went on the phone. I said, "Oh man, this is my dream job." Afterwards, my wife told me she had never heard me say that about any position I've ever had. Later she told me that's when she started mentally getting ready for the move.
I got the call and they offered me the job. I was over the moon.
You have a good wife.
I do.
You have the most unique title of anyone I've talked with. What's the story behind it?
I love the job title. I think it's very funny. Before I go into the job title, I want to share something about the LEGO Group office in Denmark in general. It's a very egalitarian society. So, job titles don't really matter like they do here. So yes, my job title is kind of nuts, but it's a good conversation starter and that's how I use it. For example, you might have someone in a meeting give you a cup of coffee and later you find out it's the CEO. It's just the way they are as a culture and I think it's fantastic.
So, I am the Head of Creation of at the LEGO Agency and I report into Remi Marcelli, who's the Senior Vice President and Chief Creative Officer. We're within the LEGO Group and we service the marketing team for content. It could be short form, advertising, or social content. The LEGO Agency around the world has about 400 people. We have creative offices in Singapore, Shanghai, London, Enfield, with the biggest one in Billund. My piece of that is mostly the advertising group within that group. It's about 45 to 50 people and we function like an agency. It's part advertising, entertainment and manufacturing.
Manufacturing goes through the entire company because it's obviously their DNA. It affects how we approach and schedule work as well as the process sometimes. It's an interesting mix between a non-traditional and traditional agency.
The manufacturing mentality is really interesting. Do you have a seat at the table of product development and how things get made?
Yeah part of the reason they hired me and some other people from an advertising background is because they want to blend these sensibilities. A part of my job is to harness and be influenced by the creative firepower elsewhere in the company. Because there's so many creative people and departments everywhere. There's so much opportunity all around you when you're at LEGO to be inspired or to try to affect some creative change.
It's kind of overwhelming and you got to pick the things you want to do. It's a super collaborative group across the board. Very smart people have been there for a long time making amazing creative products and experiences for kids and families.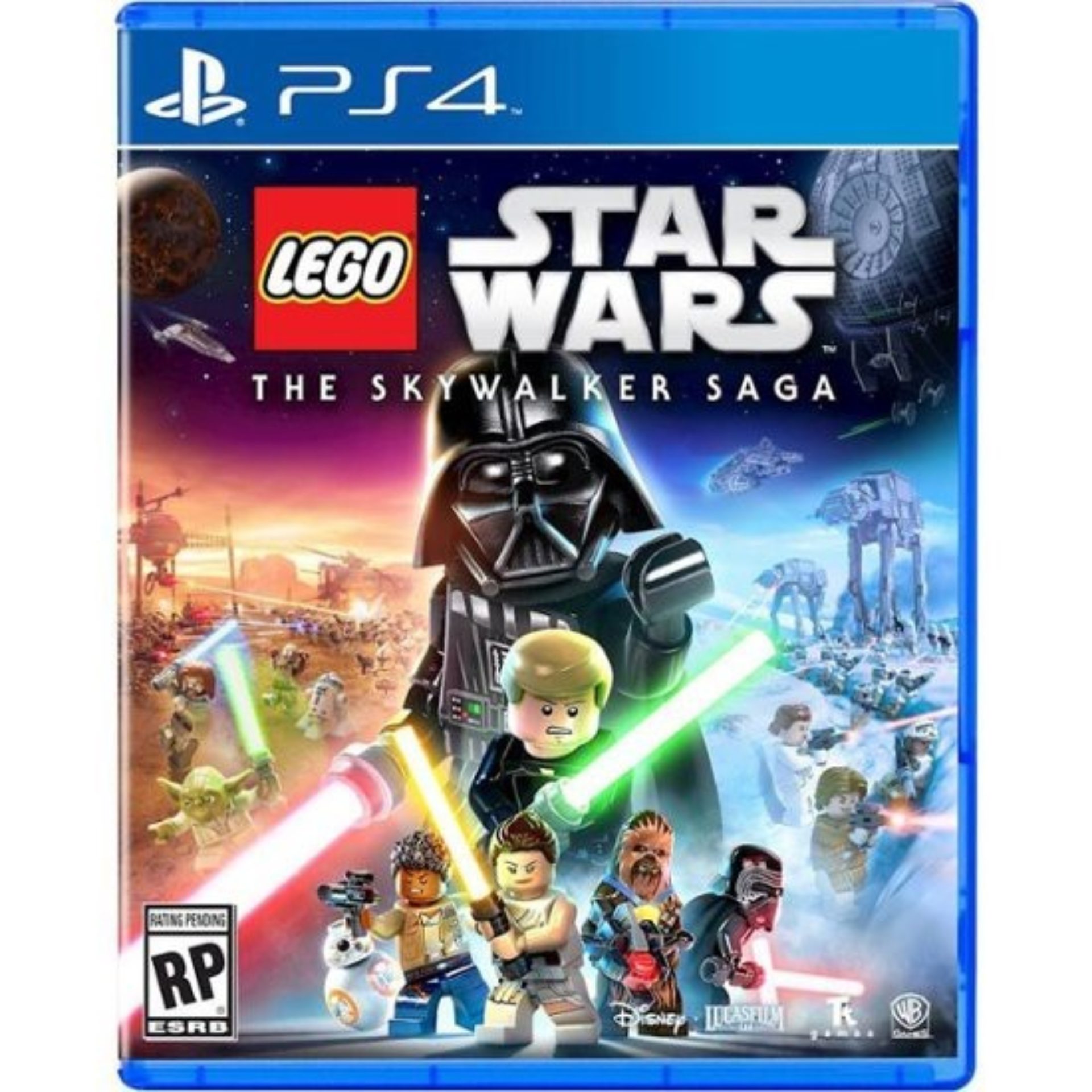 I'm very cynical, so I really thought that once I got inside it'd be different. I was attracted to the values and the history and the legacy and the mission. But I thought, is this true? The first day I got inside, I felt accepted. It wasn't like people drank the KoolAid, it just why everyone's there. It's not an act, it's a real thing that you feel every day.
That's amazing. I think LEGO is for kids, but is it really for kids? It seems like you are expanding your audience.
Yeah. I mean we are, but we're expanding our audience because that's what we're hearing from our consumers, right? There are many different fans of all ages and there's product for every stage from preschool all the way up to Creator Series for expert builders. Everybody has this passion for the LEGO brick, for the building experience. And I think what we're finding, especially in current times, for adults, there's a kind of mindfulness.
We know when you're building a set it's a different experience for an adult and a child. As an adult it's not the fantasy aspect or the storytelling that you get lost in like a child does. For adults it's in the act of building. We call it joyful focus.
When and why did the sets come into play?
Well, there have always been sets. The very first set, I believe, was a farm, and then a town. The original family found it was best to build things that kids see and experience and they were in rural Denmark, so they made tractors and farms. Now we have a city, and even LEGO Space.
It's just a brand that has so much passion. People are passionate for it, and everybody gets something different out of it. The LEGO Group just embraces that. Rather than trying to police everything, it's more like, "Yeah, let's co-create." Co-creation is a big word that we hear about all the time. Co-creation happens here within families and parents and kids.
Do you think play is a universal concept across the globe? Or do you see kids in Shanghai playing differently than kids in the US, than in Africa?
Well, I think play is a universal concept, but within every culture, there's different interpretations of that. And so, China's very different than South America. But the core aspect of children needing to play and wanting to play and learning through play is universal.
I know there is a lot of conversation around gender and toys. What have you found at LEGO?
Remi Marcelli, my boss, is leading this charge with Julia Goldin, our CMO. They recognize that we can sometimes bring unconscious bias to gender, when developing toys and talking about toys, even with how we communicate.We recognize we're all a product of our society and upbringing. Diversity and inclusion's a huge initiative and top of mind in everything that we do at the LEGO Group. In the near future, you'll be seeing work that comes from this observation.
Tell me about your creative group. Do you interface with other agencies outside that are doing work?
We do have a couple agencies that we work with, sometimes, for different types of projects.
But it's usually the creatives within the agency who start the ideation, the idea. And then, we work with outside partners when we're at capacity or when we don't have the expertise in-house. We partner with producers or production companies and directors, and do stuff with animation companies on the outside. Last year, before me, they concepted the big brand campaign, "Rebuild the World" inside before they engaged an outside partner. I would say more than 90% is coming from within the agency.
That's cool. I loved that campaign. Since you and I first met, four or five years ago, the in-house agency was just beginning to rise up in status.
I feel like every agency is an in-house agency. You're at Saatchi, you're at McCann. You are in that house. You are all creatives, in one group, working on different brands. But I think the world is changing so much, and the industry has gone through so much changes that I am so lucky that I've been able to have such great creative opportunities working in-house.
But you still need to have an outsider sense, to really, truly help a brand. That's the trick when you're in-house. Even at the LEGO Group with all of the newcomers, and the people that have been there for a while, they all have a little bit of their brain looking out, or kind of standing out and looking in a bit. Otherwise you just keep doing the same stuff, and it's a lot more work when you're in a brand, to keep that perspective. But it's also beneficial to be immersed in the brand constantly, and to also be in those meetings that you wouldn't necessarily be in as an agency.
I read that you guys are making plastic masks for the hospitals and facilities for COVID.
Yes, we are making the plastic face shields. We repurposed part of our factories here in Denmark to make 13,000 a day.
I know a lot of brands are trying to find ways to help and stay relevant through this pandemic. Have you had to change your advertising at all?
Not really. One of the first things I did when first got here was create the campaign, "Let's Build Together", as our answer to the COVID situation. There are over a billion kids home with no school or doing virtual school, and they need stuff to do. Given the production restrictions we have, this effort is really led by the UGC group. We issue daily build challenges on Twitter, and Facebook and our own social platforms, and it's been great. Our goal is to give kids and families kind of a bit of stuff to do while you're in quarantine, or you can't go outside. That's kind of been our communication answer.
Okay, last question. I always ask the people I interview what their definition of beautiful thinking is.
My answer would be an idea, a statement, or a thought that sparks excitement. The magic is when you're in a brainstorm or working with a creative partner or a creative team, and someone says something, someone builds on it and then everyone goes, oh my God, yes!